One of the projects I've been working on recently is a book. As in, a novel. With no music or songs or anything like that. Crazy times, I know. I've loved reading since I was little and decided about October last year that an idea I'd had for my next musical would actually work much better as a book (even wrote a blog on it here!). Thus, work began on said project.
The reason I'm writing about it again now, is that there have been some exciting developments on this front recently and I just wanted to share a bit about what's been going on – and also a little more about the story itself.
So, for starters, the book is called Tainted Earth and is the first of a planned, YA fantasy trilogy. Here's a blurby bit (in italics so it looks cool)…

The year is 2129. Eighty years after a third world war left much of the earth uninhabitable, tensions are once again flaring between the world's two remaining superpowers. As peace shatters, the lives of teenage friends Kaley and Jonah are changed forever when a violent and devastating attack releases a highly infectious, bioengineered virus into the population. Known as the Taint, the disease is deadly to most and leaves the few survivors irrevocably changed.
As forces beyond their control seek to tear them apart, Kaley and Jonah must fight to survive in a strange and lonely new world. What does it mean to be human, and is it worth surviving, if the cost is your humanity?
Over the summer, I finished the third draft of Tainted Earth and gave it to various kindly friends to read (who I knew would give me honest feedback). Then, equipped with their opinions, thoughts and epic hordes of typo-finds, I created draft four. The feedback had been (surprisingly) positive and I decided that, with the alterations I'd made, this was as good a draft as I felt I could make. So came that terrifying and exciting moment when I had to actually try and do something with it!
I didn't really know anything about the publishing industry, but a few quick Google searches told me that the Writer's & Artist's Yearbook was the place to start. They were right – and if anyone reading this is in a similar position, I can't recommend it enough. It's kind of like a magical guide to everything you need to know about writing and publishing, produced by the industry itself. As well as numerous helpful articles by authors, agents and publishers about what to do (and what not to do), it also has lots of extremely useful contact information. Here's an exciting picture…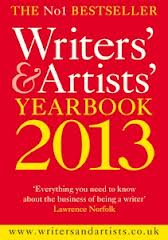 (Okay, so it wasn't that exciting, but, seriously, the book is great!)
I knew getting a book published was a long shot, but having spent the time writing a book, I decided it was worth at least worth a shot. And the best shot I could give it.
Based on what I had read, it seemed the sensible next step was to try and get a literary agent. I looked through the Yearbook for agencies that covered young adult writing and did not rule out fantasy (if you're writing fantasy or sci-fi, this is definitely something to check). All the agencies I looked at had further information on their websites about both what they were looking for, and also their guidelines for submission. I wrote my synopsis and cover letters, and began sending off submissions of my first three chapters (the standard initial submission).
Thus, I entered the affectionately termed 'slush pile'.
I'm not going to lie – it's a nerve-wracking process! Response times can be up to eight weeks (if you get a response at all) and rejection letters are usually just a standard no. It can be very demoralising and you can start to feel a little ridiculous for thinking you could ever write a book and maybe you should just give up and…
…Then, on a Monday afternoon a few weeks ago, I received an email from Nelle Andrew at Peters, Fraser & Dunlop – one of the top agencies I'd sent to – asking to see the full manuscript. I excitedly sent it. I'd settled in expecting another long wait, but, in what was a fairly surreal twenty-four hours for me, she'd read it by the next morning and asked to meet the following Monday to discuss it further. It was lovely meeting Nelle and I can't tell you how brilliant it felt to be talking about this story and its characters and plot points and possible edits (etc.) with someone who did this kind of thing professionally. [Also, the PFD offices are right next door to the Theatre Royal, Drury Lane – which is just kind of cool.]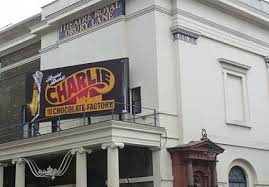 I'm so excited to say that Nelle is now my agent and I've just started working on rewrites for draft five of Tainted Earth. Having a lengthy break from the story has done wonders for my ability to really focus on it and be objective, and, with Nelle's editorial notes, lots of new ideas are starting to flow. The characters are getting stronger and the world more real – it's almost like walking into something someone else has written and being able to see what works and what doesn't. It's exciting (I've used this word a lot, sorry)!
So, what next? I know having an agent doesn't guarantee that the book will get published, but it's a definite step in the right direction. It means I'm not taking the next steps by myself, but with someone who really knows what they're doing. The most important thing at this stage is that I feel the story is now getting better. I hope very much to be able to share it with you some day soon…
Thanks for reading!
Laura x
Twitter: @LauraTisdall
Facebook: LauraTisdallWriter